How to Improve Pupil Participation in The Classroom
Student engagement and pupil participation in the classroom are crucial to both learning and personal development, however this can be difficult to maintain, especially on the run up to Christmas. Getting children focussed and participating in lessons is easier said than done, after all if they aren't fully absorbed and captured by the lesson in front of them, they'll quickly switch to finding something that interests them. There's nothing unusual about children zoning out in lessons, however education recruitment agency, Initial Recruitment, are on hand to provide some key insights into how you can improve pupil participation in the classroom this term.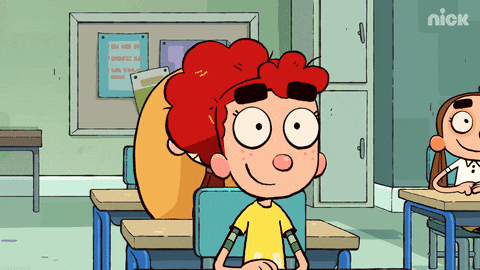 Don't Skip The Warmup
You wouldn't start a gym session without an appropriate warm up to get your muscles going and the most out of your session, and a lesson is no different. Start the class with a warmup to get children engaged from the offset and promoting a pupil centred approach through question and answer sessions or mini competitions to create a buzz in the room. Once the warmup is over, children should be ready to sit down and focus on the lesson in front of them.
Create a Pupil-Focussed Learning Environment
When children are tired and begin to zone out during a lesson, its all too easy to slip into a teacher-focussed learning environment in which you simply stand in front of the class and talk, however this is going to do nothing towards improving pupil participation in the classroom. Instead, use this as an opportunity to engage children in peer teaching, teamworking activities and collaborative projects. If you create an environment in which both teachers and students are working with and learning from each other, you'll soon begin to see you spend less time managing student behaviour and more time witnessing exceptional results.
Embrace Different Learning Styles
Just as there's no one size fits all approach to teaching, you will know by now that children learn and absorb information differently, whether they be visual, kinaesthetic, or aural learners. Take time to find out how each individual learns best and create tasks best suited to each individual.
What's more, get to know your students' extracurricular activities and hobbies in order to tailor your lesson planning to incorporate these factors, allowing students to instantly connect with the message you are communicating. Simple tasks such as asking students to come up with a mind map of what they enjoy doing at the weekends or after school will help harness this.
Teamwork
Enhance student interaction through group work and discussions within the lesson, ensuring that you monitor and guide children in order to ensure that it is effective. Encourage open ended conversations that can be followed with questions and be sure to respect everyone's ideas before reaching a final agreement. Giving children a change from solo work will allow them to share ideas and ensures active participation from all pupils in the classroom.
Avoid cliques by creating fluid teams based on individual strengths to enable primary school children to gather different strengths from those around them. Change up the groups every morning in order to allow those less confident to shine, avoiding the possibility of established roles within groups.
It is not only collaboration between pupils and class teachers that contribute to improved pupil participation in classrooms, it is imperative that special educational needs (SEN) teaching assistants collaborate effectively with the class teacher. SEN teaching assistants have the knowledge of their child's specific needs and challenges and understand what is needed to best encourage development. Children with SEN needs are then able to fully maximise their education and achieve academic goals through utilising an adapted and tailored approach to learning.
Make Lessons Fun
Remind children that school can be fun and give them something to look forward to at school by creating engaging and educational quizzes instead of assessments, helping to ease stress and therefore generate more accurate insights into pupil performance. Instant assessments in the form of quizzes or collaborative assessments will also help you as a teacher to collate information at the moment it is shared and instantly identify knowledge gaps that can then guide the narrative of future lessons.
Keep pupil participation at a high by following formal assessments with physical activity or an educational game, eliminating 'dead time' within the classroom by keeping brains active and creating positive associations to assessments. Make every lesson an experience by introducing classroom games to assist young primary school children in enhancing their language an communication skills.
Give Children A Choice
Add value to lessons and encourage emotional engagement by introducing an element of choice to lessons. Indeed, children are instantly more likely to engage in a lesson if they feel they have had an active impact in the way that it is laid out. Whilst expecting and allowing children to be entirely independent and responsible for their learning is possibly not the wisest choice, create options for visual, kinaesthetic an aural learners to facilitate the shift from a teacher focussed to student centred learning environment.
A fantastic way to introduce the element of choice in the classroom is to throw away the seating plan, allowing children to sit where they want in the classroom. Avoid cliques by maintaining condition that children are not allowed to sit next to the same individual more than once a week.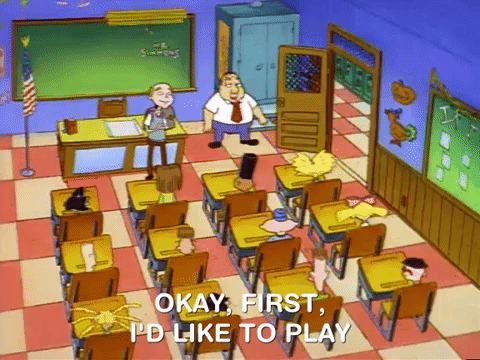 Teachers and teaching assistants must harness the three types of engagement to maximise pupil participation in the classroom; behavioural engagement, emotional engagement and cognitive engagement. Once these three factors are captured, students will begin to listen and absorb information around them, meaning that disruption and sinking into chairs can become a thing of the past.
If you are an experienced teacher, ECT / NQT or teaching assistant, we'd love to hear how you improve pupil participation in the classroom, especially with the run up to Christmas. Share your stories on Facebook, LinkedIn or Twitter and don't forget to tag us!
As specialists in primary education recruitment, if you are looking for a new role in education, we'd love to hear from you! Get in touch with education manager, Becky Oram, today to find out what teaching opportunities we have in Gloucestershire and Worcestershire.
https://initialrecruitment.com/wp-content/uploads/2021/11/pupil-participation-in-classrooms.jpg
836
1024
Lucy Meecham-Jones
https://initialrecruitment.com/wp-content/uploads/2020/10/initial-main-logo-300x219.png
Lucy Meecham-Jones
2021-12-06 08:00:00
2021-11-04 12:01:03
Improving Pupil Participation in the Classroom