Creative ways to celebrate Diwali in the classroom
Every year Indian communities come together to celebrate the religious holiday Diwali, the celebration of lights. This year, the five day festival spans from the 21st of October to the 25th, providing a perfect opportunity to educate children with a range of literature, food and values that originate from the Indian festival.
The celebration of lights does just that, championing light over darkness and good over evil, lighting up homes across the globe. There's more to Diwali than just putting up some lights, if you're looking for creative ways to celebrate Diwali in the classroom, carry on reading as Education Recruitment Agency, Initial Education, have come up with their favourite ways to bring even more magic to the festival of lights.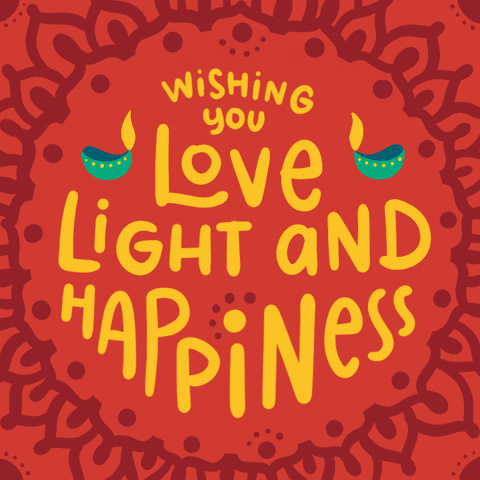 Host a Mela
A Mela is a type of Indian street fair where local residents come together to sell their home grown produce and handmade goods. Providing the perfect opportunity to ignite student's creative sides, hold an arts and crafts lesson or day to create pieces that students can later trade in a year group-wide or school wide Mela. Not only does this inspire imaginations, this creative way to celebrate Diwali teaches children about significant ancient artifacts an sculptures synonymous with the religious festival.
A Festival of Lights
You can't celebrate the festival of lights without a nod to the beautiful clay candles lit by Hindu, Sikh and Jain households alike in honour of the goddess of wealth, Lakshmi. Allow students to decorate the classroom with clay tea light holders and LED lights to illuminate the room throughout the 5 day festival. If you want to go a little further, introduce the magic of rangoli patterns to the class, perhaps by using coloured pencils or pens instead of sand at first to keep the mess to a minimum.
Share Stories
Include students in story time by sharing Indian stories behind the origins of Diwali and encourage students to share their own anecdotes of what each tale reminds them of. Ask students to interpret the concept of light over evil and how this occurs in their everyday lives, perhaps even ask them to bring in an object that symbolises that concept most to them. Creating relatable situations, particularly for younger children, during story time can aid in magnifying the impact of the tale you are telling and encourages a collaborative atmosphere that can create personal connections to the legend.
Food!
In line with the brightness theme, sweets are an integral part of Diwali celebrations, with the second day of the festival typically dedicated to the buying and sharing of sweets such as Halwa. Allow children to make their own sweets and take it in turns sharing tasks such as mixing to make sure that everyone gets a chance to be involved. Simple sweets to make include coconut Burfi sweets, made out of desiccated coconut, condensed milk and food colouring. Be careful of allergies as many traditional Indian sweets contain nuts and milk as a base, so be sure to read the ingredients list before sharing.
Other, more savoury snacks include bhajis, pakoras and samosas. Set children the task of going home and baking traditional Indian snacks over the weekend ready to bring in on the Monday.
As an education recruitment agency, we'd love to hear about the creative ways that you are planning on celebrating Diwali in the classroom, whether you're an experienced teacher, ECT or teaching assistant, just get in touch via email, Facebook, LinkedIn or Twitter and be sure to tag us!
If you're looking for a new challenge in Worcestershire or Gloucestershire and love working with children, get in contact with Becky from Initial Education today to hear how we can help find your ideal role.
https://fzk776.n3cdn1.secureserver.net/wp-content/uploads/2021/11/diwali-image-2.jpg?time=1701335786
674
910
Lucy Meecham-Jones
https://fzk776.n3cdn1.secureserver.net/wp-content/uploads/2020/10/initial-main-logo-300x219.png
Lucy Meecham-Jones
2022-10-10 08:00:00
2022-10-12 10:53:33
Celebrating Diwali in the Classroom