The leaves begin to change and Autumn well and truly settles in as the month of October arrives, and so does the month in which we celebrate the best of black history. First occurring in 1987, Black history month is a fantastic opportunity to educate students and bring awareness to some of the greatest snippets of British history, no matter their background.
Beyond simply raising awareness in school assemblies, there are a plethora of creative avenues to explore in the classroom to get children engaged in black history. This month we will be celebrating the very best of black history month and sharing our tips on how to integrate it into the classroom.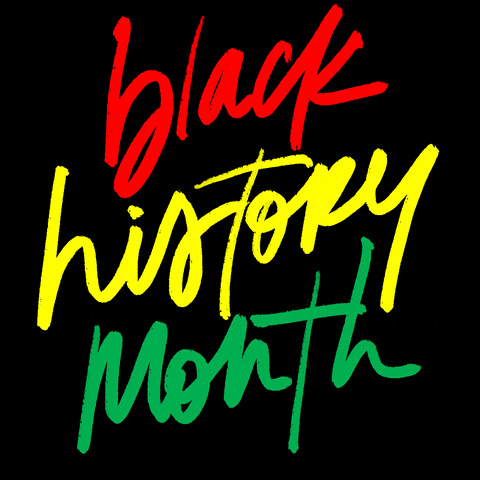 Young children spend years idolising those around them and the BBC has created a series of short films dedicated to significant black individuals in post-war Britain that children can relate to thanks to the use of like-minded children taking on the role as interviewers. Incorporating elements of their school PSHE curriculum, these stories help to build on a more visual approach to student learning. Spanning from identity to culture and community, these short films cover a broad range of topic areas that might otherwise be left fairly undisturbed.
With topics ranging from black presence in the Tudor times and the East India Company to the Apartheid, this resource is fantastic to get a basic understanding of key events in world history that significantly impacted our lives today.
Explore Great Literature
Literature such as Twain's 'The Adventures of Huckleberry Finn' and Kathryn Stockett's 'The Help' remain classic staples in the teaching of the African American journey through literature. Indeed, Twain depicts a young uneducated, adolescent who possesses the heart and conscience to understand the immorality of slavery, demonstrating that anything is possible with a little kindness. Not only an informative and educational piece of fiction, this novel can instil key values into children that will be crucial throughout their school careers.
For a more modern take in literature, take a look at must reads such as Eddo-Lodge's 'Why I'm No Longer Talking To White People About Race' or Sulwe by Lupita Nyong'o.
Aimed at Key Stage 2 children, Twinkl has done much of the leg work for you and has put together an in depth PowerPoint celebrating black heroes past and present, from Mary Seacole to Sir Lenny Henry. What's more, there are plenty of flyers and further resources available on the Twinkl website, so there's bound to be something that will fit in with your lesson plan. Keep it simple and perhaps stick a few posters up around the classroom to get children engaged all year round.
Education Through Film
Just like a good book, films are a fantastic way of engaging and educating children in an emotive and relatable manner. From brilliant classics such as The Colour Purple to more subtle tales such as the Princess and the Frog, Into Film has compiled a list of the best films to use for students of all ages this Black History Month.
Whilst fantastic that we are able to denote a whole month to celebrating black history in Britain, it is crucial that schools and teachers are able to move beyond this and integrate such integral issues into a diverse curriculum for students. Indeed, promoting diversity and inclusion has perhaps never been so important and empowering stories and resources such as these do not solely exist throughout the month of October, small changes can make a big difference to the overall picture.
Are you getting involved in Black History Month at your school or do you have a fantastic resource that we haven't shared? We'd love to hear from you, just get in touch via Facebook, Twitter or Linkedin!
https://initialrecruitment.com/wp-content/uploads/2021/09/education-image.jpg
789
1200
Lucy Meecham-Jones
https://initialrecruitment.com/wp-content/uploads/2020/10/initial-main-logo-300x219.png
Lucy Meecham-Jones
2022-10-05 08:00:00
2022-10-12 11:04:35
Black History Month Resources For Your Classroom